Exotic Dubai Tours & Safaris
Tours, Hotel Reservations, Conferences & Incentives
We are fully open now for you
Car Rentals in Dubai
At exotic Dubai Tours and travel we offer you the best cars rentals rates for your holiday visit or business trip. We offer a wide range of cars, Jeeps, Coaches and mini vans for rental with driver all over United Arab Emirates Including Dubai Abu Dhabi, Fujairah, Khorfakan Al Ain and Ras Al Khaimah.
Standard Cars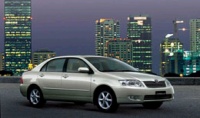 We offer standard Economy Cars for Sightseeing and business tours in Dubai Sharjah and rest of the Emirates. All our cars have to move from Dubai hence all charges will apply from Dubai. Our Fleet of Cars Include Toyota Corolla, Honda Civic, Honda Accord, Nissan Sunny, Toyota Camry Click Here for the rates for Economical Cars in Dubai
Luxury Car Rentals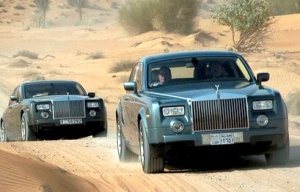 We have a full range of Luxury cars in Dubai, like mercedese S Class 350 Li, GMC Denaly, Audi A8 Long Wheel, Audi Q7, Audi A6 BM@ 5 Series and many other most luxurious brands. Dubai is known for luxury and cars are passion of this city. Our fleet of Luxury cars Include Phantom Rolls Royce Bentley Flying Spur 4 Door, Mercedez S 500 L, Mercedez S 350 L, Mercedes Viano, BMW 750 LI, BMW 740 LI, Cadillac Escalade, GMC Denali, BMW 530 I, Range Rover Sporty, Porche Cayenne, Chevoelet Tahoe. All our cars are fully loaded and come with experienced chauffer and insurance. Check our competitive Rates for Our Luxury cars
Buses, Coaches and mini vans

Being a tour operator Exotic Dubai has a full range of Buses, Toyota Coasters, Nissan Rossa Urvan vans and Toyota hiaces. We cater for tours in Dubai Abu Dhabi, Shajah Alain and even Oman. We also have van with Guide and without guise in Dubai. Our airport transfer service is available at your disposal. Please feel free to send us your requirements and we will be happy to quote you the most competitive rates. Check our rates for Busses and Vans in Dubai
Self Drive Cars in Dubai

Self Drive Cars We have partnered with budget cars in Dubai the International Car rental company. We have full range of cars on self drive basis. We have also self drive tour packages available on our site.
We have an association with Noble Rent a car in Dubai and can offer you the following specially discounted rates for car rentals.
For more details and options for cars or buses for tours and excursion please contact us
---
| Home | Contact Details | Hotel Reservations | Guaranteed Departure Tours | Dubai Desert Safari | Dhow Dinner Cruise in Dubai
---
Advertisement
Advertise on this site click for advertising rates

Daily Desert Safaris
Enjoy the spirit of the Arabian desert Dune bashing in the sand and entertained by Belly dance over Dinner US.00 Per person
More details and booking