Exotic Dubai Tours & Safaris
Tours, Hotel Reservations, Conferences & Incentives
We are fully open now for you
Dubai Polo Playing Tour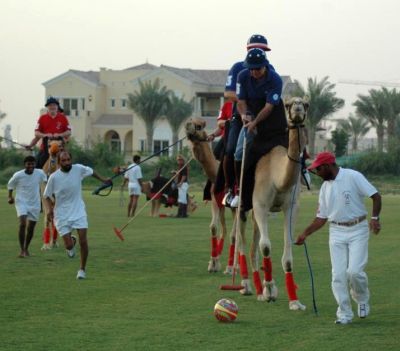 Play Polo in Dubai not on horses but on magnificent specially trained camels. A wonderful experience that is only offered by select number of Companies in Dubai. Exotic Dubai offers one of the most unique opportunity to enjoy a game of polo that YOU get to play yourself while seated on sky high camel.
Tour will materialize if your a group of 8 or more people. We will pick you up from your hotel and drive you to Camel Polo Ground in Dubai where you will be divided into 2 teams. Each of your team will be provided with 3 specially trained camel a trainer and all the Polo equipment like long camel polo stick, helmets, leg pads etc.
Both teams will have chances to prove themselves and will play for about 2 - 3 hours and the winner will be awarded a prize as well.
This tour is available for 8 or larger groups.
Cost : US$ 220 per person US$ 172.00 per child under 12 Cost Includes Pickup from Dubai, Camel Polo Tournament, Prize for the wining team soft drinks and refreshment.
Contact us booking or more information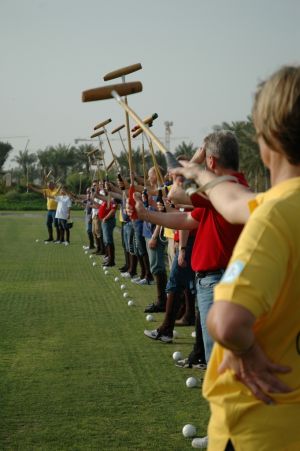 We also offer special camel riding tours in Dubai & Abu Dhabi Please viit our "Camel Riding Tour" Page for booking and details
---
Advertisement
Advertise on this site click for advertising rates

Daily Desert Safaris
Enjoy the spirit of the Arabian desert Dune bashing in the sand and entertained by Belly dance over Dinner US.00 Per person
More details and booking