Exotic Dubai Tours & Safaris
Tours, Hotel Reservations, Conferences & Incentives
We are fully open now for you
Index Dubai 2011
Index Dubai is one of the most popular interior design exhibtions in the world. It attracts about 800 Exhibitors and a huge number of visitors. The Index Dubai 2011 will be held from 22nd to 25th October 2011 in Halls 1, 2, 3, 4, 5, 6, 7, 8, Rashid Hall, Maktoum Hall of the Dubai World trade centre.
INDeX, now in its 21st year, remains the Middle east and North Africas largest and most diverse international design, exhibition. over 25,000 professionals attended in 2010 illustrating the events continued importance to the region .and a substantial achievement in the current climate.
In 2011 Index UAE attracted 17401 trade visitors and total of 25000 visitors
Index Dubai evolves in 2016
Long established as the principal trade event for the design and interiors industry in the MeNA region, INDeX played host to 829 exhibiting companies in 2010. In total there were 20 national pavilions with companies coming from 49 countries occupying .18,921 net sqm of floor space
As part of our continued drive to improve INDeX and to offer more return on investment for our clients, we are implementing a number of new initiatives in 2011. We are excited to announce the launch of our brand new line-up of products, each offering a unique platform for our clients to demonstrate, educate and :generate even more business in the region
Region's Scope
The Gulf region, located between europe and the Indian subcontinent, remains a strategically important area of the world possessing over 65% of the worlds oil reserves the main trading block in the region is the Gulf cooperation ,council (Gcc) comprising bahrain, Kuwait, oman, Qatar saudi arabia and the united arab emirates. to the north of .the Gulf are egypt, Jordan, lebanon and syria Dubai is globally recognised as the established trading hub for this lucrative market. Dubai is where solutions are sourced and re-exported to the large scale development projects .happening across the region
EXHIBITION OPENING HOURS
22nd October 2011 : 11:00 - 19:00 (trade professionals and public admission)
23rd October 2011 : 11:00 - 19:00 (trade professionals only)
24th October 2011 : 11:00 - 19:00 (trade professionals only)
25th October 2011 : 11:00 - 18:00 (trade professionals only)
ADMISSION:
Trade Professionals
INDEX is a trade show, allowing free admission at any time for industry professionals and trade visitors upon completing a registration form and presenting a relevant business card.
Non-trade Professionals
INDEX will be open to non-trade professionals/the general public on Saturday 22nd October only.
Tickets will be available on the door for AED 100 per person.
Children
Under no circumstances will children under the age of 18 be admitted to the exhibition. Please note that there are no creche facilities at Dubai World Trade Centre.
Visiting or Exhibiting in the Index UAE take a little time offer to experience Dubai. Exotic Dubai Tours is is happy to offer the following special tours for Index UAE, Visitors & Exhibitors.
Desert Safari. Daily Pickup from Convention center at 3:30 drive to desert for dune bashing. Enjoy the Arabian Desert and experience the thrilling driving in the desert. Later drive to our camp where you will have a BBQ Dinner with belly dance. Return to your hotel around 9:30 PM
Cost US$ 48.00 Per person (please present your visiting card at the time of pickup. Reserve now at [an error occurred while processing this directive]
Contact us Now to reserve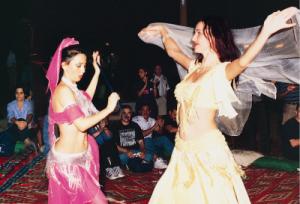 Overnight Desert Safari. On last day of ATM or any day after Pickup from Convention center or your hotel at 3:30 drive to desert for dune bashing. Enjoy the Arabian Desert and experience the thrilling driving in the desert. Later spend the night at the camp under stars camp sleeping bags and matteress is provided. Morning breakfast at the camp drive to your hotel around 9:30 AM
Cost US$ 64.00 Per person (please present your visiting card at the time of pickup. Reserve now at [an error occurred while processing this directive]
Contact us Now to reserve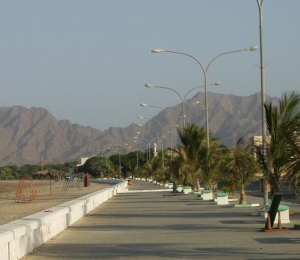 Full day east coast tour. Pickup from your hotel early in the morning 6:30 AM drive to Khorfakan visit the corniche later continue to Diba, & Fujairah. Visit the Diba mosque and fujairah fort. Return to Dubai around 2PM
Cost US$ 64.00 Per person (please present your visiting card at the time of pickup. Reserve now at [an error occurred while processing this directive]
Contact us Now to reserve

---
Advertisement
Advertise on this site click for advertising rates

Daily Desert Safaris
Enjoy the spirit of the Arabian desert Dune bashing in the sand and entertained by Belly dance over Dinner US.00 Per person
More details and booking