Exotic Dubai Tours & Safaris
Tours, Hotel Reservations, Conferences & Incentives
We are fully open now for you
Al Zahra Hospital Sharjah
Al Zahra Hospital was established in 1980 by Gulf Medical Projects Company. This 100 bed hospital is the first and largest private general hospital in the UAE.
Both in patient and out patient treatment is of an international standard, and is backed by the latest radiology and laboratory facilities
At Al Zahra, the development of a personal relationship between the patient and doctor is of fundamental importance. This philosophy, combined with the easy accessibility of our senior medical staff for advice and discussion, makes Al Zahra a more caring hospital.
Services offered by Al Zahra Hospital
Al Zahra offers a comprehensive range of out-patient medical, surgical and dental services. These are supported by the latest diagnostic facilities and include:
Cardiology
Cosmetic, Reconstructive & Hand Surgery
Dentistry, Orthodontics, Oral Surgery, Periodontics & Dental Implantology
Dermatology, Venereology & Laser Skin Surgery
E.N.T., Audiology & Speech Therapy
Family (General) Practice
Gastroenterology
General & Laparoscopic Surgery
Internal Medicine
Nephrology
Neurology
Neurosurgery
Nuclear Medicine
Obstetrics & Gynaecology
Oncology
Ophthalmology & Excimer Laser Surgery
Orthopaedics
Paediatrics
Physiotherapy
Psychiatry & Psychology
Pulmonology
Urology, Androurology, ESWL & Laser Lithotripsy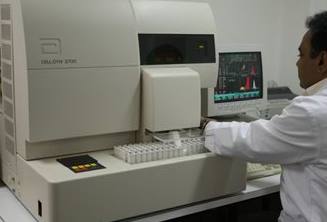 (OPD) Out-patient clinics are generally scheduled as follows:
Specialty Clinics Dentistry GP Clinics Saturdays thru Wednesdays 9:30 am to 1 pm;
4:30 pm to 8 pm 9 am to 1 pm;
4.30 pm to 8 pm 24 hours
Thursdays 9:30 am to 1 pm 9 am to 1 pm 24 hours
Fridays and Public Holidays 24 hours
GP General practice service can accommodate all walk-in patients, Appointments in advance is required for Dentistry and Specialist Clinics. Appointments on Tel: 06-5619999 or 06-5613311.
EMERGENCY SERVICES
A 24-hour Emergency Service is available at Al Zahra Hospital, Sharjah. The services operates with at least two resident doctors along with a Consultant in each specialty available-on-call. The hospital Ambulance Service can be contacted through the "Sister-on-Duty" on Tel: 06-5619999.
In House Patient Services.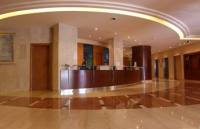 The hospital offers a choice of 100 Private, Semi-Private and Twin-sharing rooms and Private suites, all of which have en suite bathrooms. All rooms are tastefully furnished and include a multi-channel colour television with local and satellite programmes, and IDD telephones. The hospital also has fully equipped Adult and Paediatric Intensive Care Units supervised by specialist staff.
Each ward is under the charge of a Senior Nursing Sister who is assisted by experienced Staff Nurses specially trained to provide a high standard of care. Resident doctors and Consultants ensure prompt attention and continuity of care.
A comprehensive menu compiled by nutrition experts offers a choice of Arabic, Asian and Western selections. Special culinary requirements such as vegetarian meals or specific diets are catered for and waitresses are available on each floor for any additional requests that patients may have.
Overnight guests are allowed in Private, Semi-Private Rooms and Suites at a nominal charge and are provided with a fold-away bed. Food is available to visitors through the waitress service. The hospital allows one parent to stay with his/her child up to 12 years of age free of charge.
Visiting hours are from 8:30 am to 8 pm daily.
---
Advertisement
Advertise on this site click for advertising rates

Daily Desert Safaris
Enjoy the spirit of the Arabian desert Dune bashing in the sand and entertained by Belly dance over Dinner US.00 Per person
More details and booking